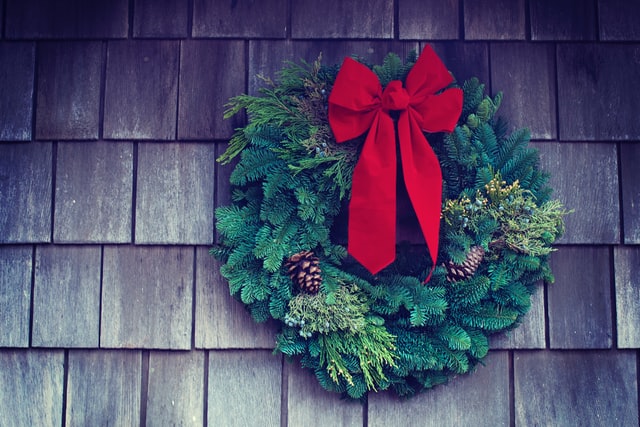 Liturgical seasons bring with them all kinds of religious symbols. Advent has layers of symbolism that all lead to the main event of Christmas — the birth of Jesus. It goes beyond a Christmas tree; Advent has wreaths, calendars and many different colors of candles. Learn what all these symbols mean.
Advent Wreath
Advent wreaths represent continuous life. The circular shape symbolizes the eternity of God, immortality of the soul, and everlasting life in Christ. Each evergreen woven into the wreath has a different meaning. The laurel represents victory over persecution and suffering. Pine, holly and yew convey immortality. Cedar shows strength and healing. Pine cones symbolize life and resurrection.

Advent Candles
Four candles represent four weeks of Advent. Here is what each candle represents:
The first candle, known as the Prophecy Candle, symbolizes hope.

The second candle, the Bethlehem Candle, symbolizes Mary and Joseph's journey to Bethlehem.

The third candle, the Shepherd's Candle or Candle of Joy, symbolizes joy and is pink in color. Pink represents joy or rejoicing, showing a shift from repentance toward celebration.

The fourth candle, the Angel's Candle, symbolizes peace, reminding us of the message "Peace on Earth, Good Will Toward Men."
Candle Colors
The candles lit for advent all mean something different based on their color. Each one represents a different week of the season. Three of the candles are purple, the liturgical color that signifies prayer, penance and sacrifice. Purple, the color of royalty, is traditionally the primary color of Advent. This color shows the anticipation and reception of the "King of Kings."
Christ Candle
As a more modern tradition, some place a white candle in the middle of their wreath and light it on Christmas Eve. White is for purity, as Christ is a sinless, pure savior. It's also a symbol of victory, celebrating the birth of Jesus who would go on to become a symbol of hope for Christians.

Advent Calendar
The Advent calendar is pretty straightforward. Each window of the calendar helps families count down the days until Christmas. Counting down the days using an Advent calendar gives families an idea of what it was like to anticipate Jesus's birth. These calendars often contain small gifts or candies for children. While these calendars now come in many varieties, from strictly traditional to fun and hobby-based, they all represent the same thing— the period of waiting for Christmas to come. 
Our Orlando Catholic school located in the Diocese of Orlando is more than a place to learn; it's a community. Our staff is committed to proclaiming the Gospel Message of Jesus Christ. We believe in teaching the whole child and want students to love learning, helping them grow into well-rounded, contributing members of society. Learn more about us by contacting us here.