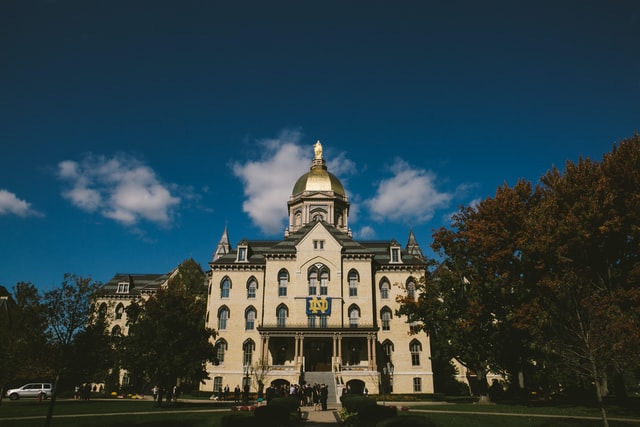 Choosing a college can be overwhelming, and it helps to know where to start. The United States alone has almost 5,000 higher education institutions — ranging from two-year and four-year schools to private nonprofits to public schools. Plenty of factors will weigh into your child's future education: location, student population, programs offered, even whether to continue an Orlando Catholic school education. Whether your child is a freshman or a rising junior, it's never too early to help them start planning for the future.
Location
Find out if your child wants to relocate and how far she wants to go. Local options may seem easier and more affordable, but sometimes moving out-of-state creates a better college experience. Consider the campus itself and the surrounding area. Use virtual tours to help narrow down the options, and visit the colleges that make the most sense.
Student Life
Going to college is like entering a new world, one where daily life will completely change. Student newspapers and social media are great sources for insight into campus culture. When possible, ask students about their personal experiences. Look up data like retention rates per year and graduation rates. This will give you an idea of how many students have an enjoyable experience at the school.
Programs
Look at which programs are available to help your child start her college journey. See which programs are emphasized, both inside and outside of the classroom. Most colleges allow students to take classes before declaring a major, and more times than not, majors change. Student organizations can enhance a student's experience moving toward her future career and help her meet others with shared interests. 
Why Catholic College
With so many options available, narrowing the list down to Catholic colleges may be a safe bet. At these private colleges, expect smaller class sizes, a focus on individual students, and staff that prepare students for fulfilling careers. Catholic schools also provide an environment for spiritual growth, and students and faculty often share beliefs and values. This could lead to a more comfortable learning environment for your child. 
Your child has a difficult, sometimes stressful decision to make about their secondary education, but  with support from family and trusted advisors, the choice becomes easier. At St. Charles Borromeo Catholic School, we build up our students to prepare them for high school, college and beyond. 
St. Charles Borromeo, a top Orlando Catholic School located in the Catholic Diocese of Orlando, is more than just a place to learn; it's a community. Our staff is committed to proclaiming the Gospel Message of Jesus Christ. We believe in teaching the whole child and want students to love learning, helping them grow into well-rounded, contributing members of society. Learn more about us by contacting us here.