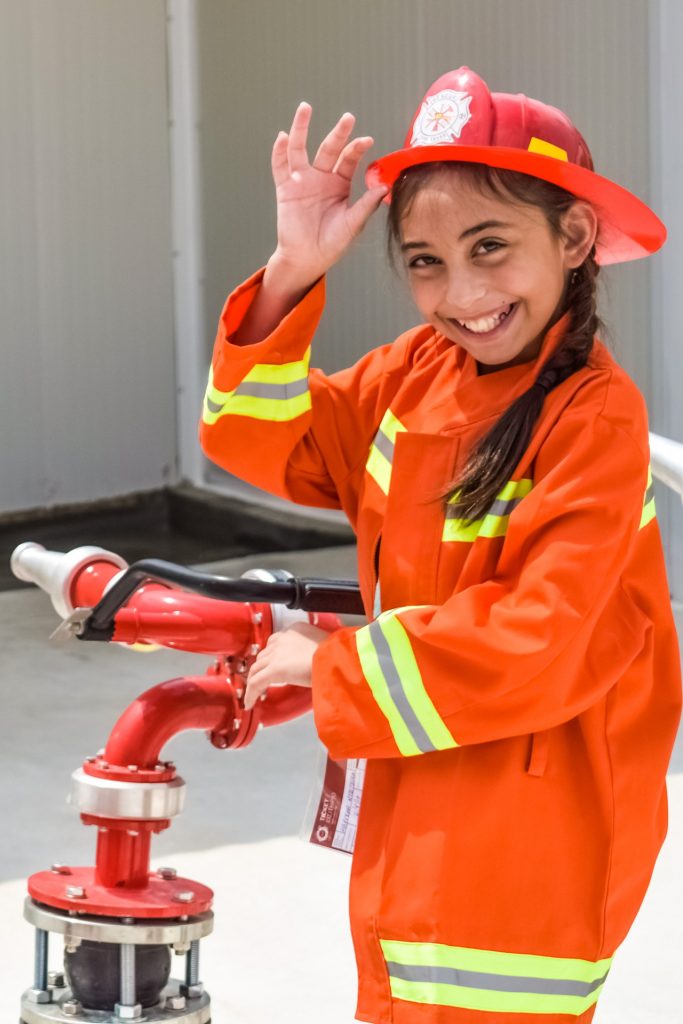 A fire is an event that you can never expect. Taking precautions in the home and implementing an escape plan in advance can help protect your family. Stay safe from fires by teaching your child these tips for fire safety!
Fire Escape Plan
To create a fire escape plan, you must be sure that there are at least two ways to get out of each room, such as a door or window. Make sure there is a specific spot in front of or behind your home for you and your family to meet when you get outside of the house. Sometimes children hide when they are scared, so you must thoroughly explain that going outside and getting to safety is the best option. Remember: Only call 911 once you escape from the danger zone.
Introduce Firefighters
Teach your child about what firefighters do. Explain that their role is to help put out fires, assist in other types of emergencies, and help people get to safety. This will familiarize them with the firefighters and make them feel more comfortable if they are ever to be around. Arrange a meeting with a firefighter who can chat with your child. Come prepared with questions, and make it a fun interaction for your child so he won't be scared.
Reading Material
Reading books about fire safety can bring comfort to your child. When he sees some of his favorite characters are implementing fire safety protocols, he will likely want to do the same. Take, for example, The Berenstain Bears visiting a firehouse. Or if your child loves dragons, we recommend "No Dragons for Tea: Fire Safety for Kids (And Dragons)." The story follows a young girl who meets a fire-breathing dragon and invites him for tea. After he accidentally sets the table ablaze, the little girl sprung into action. In the end, she was a hero, which will inspire your child to also remember what to do in case of a fire. Books like these are a gentle way to inform your child about scary topics.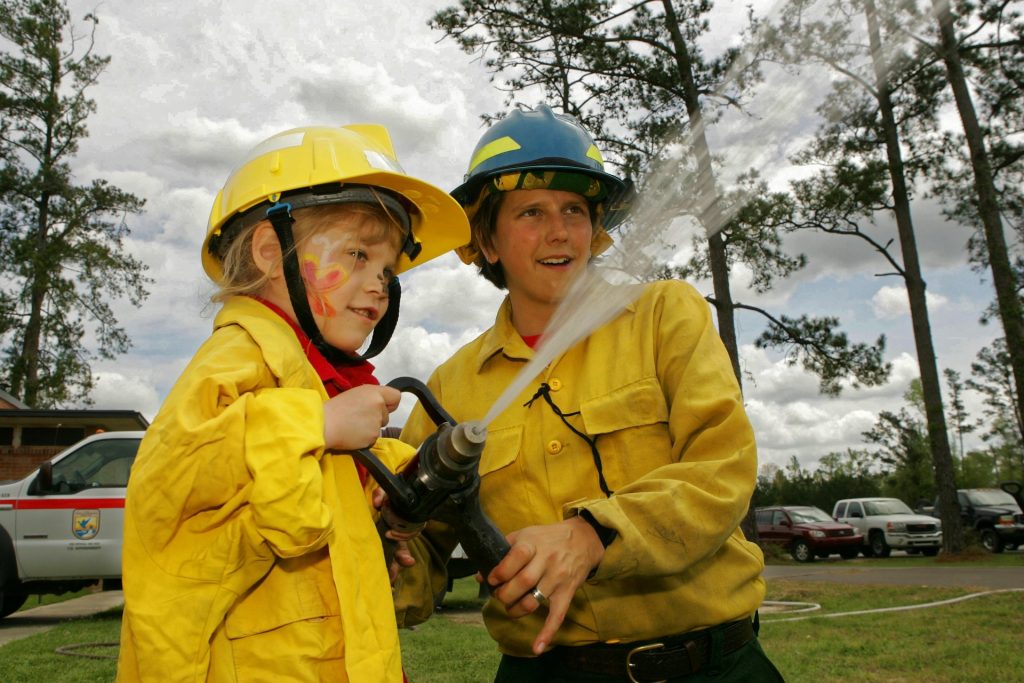 Firefighter Coloring Book
Coloring books are an excellent way to deliver lessons to your child, and connect creativity to an important situation. There are many books you can purchase, such as this Firefighter Coloring Book that will allow your child to learn even more about fire safety, while also having fun. You can also let them trace printouts of fire trucks and firefighters!
St. Charles Borromeo, a top Orlando Catholic school located in the Catholic Diocese of Orlando, is more than just a place to learn; it's a community. Our staff is committed to proclaiming the Gospel Message of Jesus Christ. We believe in teaching the whole child and want students to love learning, helping them grow into well-rounded, contributing members of society. Learn more about us by contacting us here.