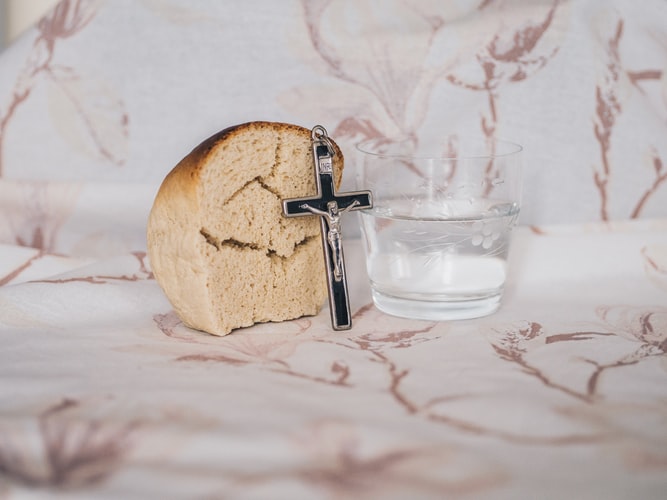 Developing cooking and baking skills is essential for your child's upbringing. Start teaching her how to work in a kitchen with these Catholic snacks. These delicious recipes are perfect for First Communions, Holy Thursday, and more!
Unleavened Bread
You don't need to be a master baker to make unleavened bread. In fact, the process is simple and doesn't involve yeast or rising. Not only does it provide a lesson in baking, but it also gives your child a lesson about the Last Supper. This recipe creates about 12 pieces and requires:
5 cups flour

1 cup cold water

2 Tbsp. vegetable oil

8 Tbsp. honey

1 1/2 tsp. salt

3 Tbsp. softened butter

1 egg
Directions:
Preheat the oven to 400 degrees F.

Mix all of the ingredients, except the flour.

Add the flour slowly and knead until bread is elastic.

Put oil on your hands, then shape the dough into balls. Flatten them into a patty, and poke holes with a fork.

Grease a pan, and then put the bread on it.

Bake for 10–12 minutes, until golden brown.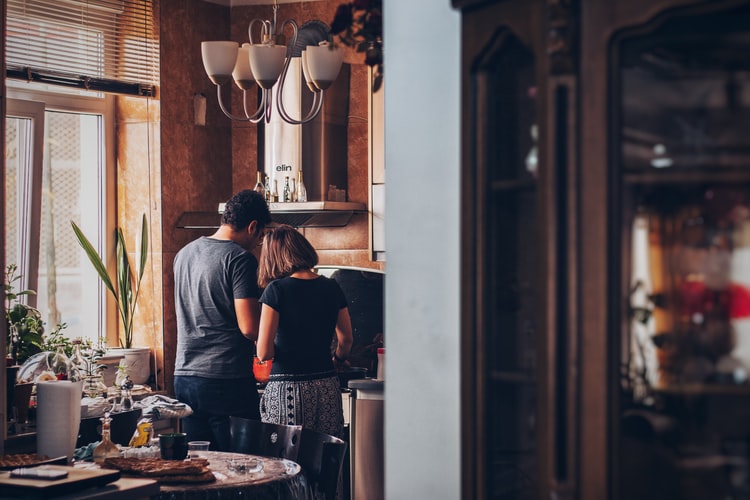 Caramel Cross Krispy Treats
For any holiday, we recommend this caramel cross recipe. Here's what you'll need:
6 cups Rice Krispie cereal

3 Tbsp. butter or margarine

1 package 10-oz marshmallows

1 box purple Fruit-by-the-Foot candy

½ cup caramel ice creaming topping
Directions:
In a large saucepan, melt the butter over low heat.

Add marshmallows in, and stir until completely melted.

Remove from the heat, then stir in the caramel topping.

Add in the Rice Krispies, and stir until fully coated.

After oiling your hands or spatula, press evenly into a pan that is coated with cooking spray.

Allow cooling for a couple of hours, or put them in the refrigerator.

Once they are firm, use a cross-shaped cookie cutter.

Cut the purple fruit snacks into strips, then drape them over the crosses.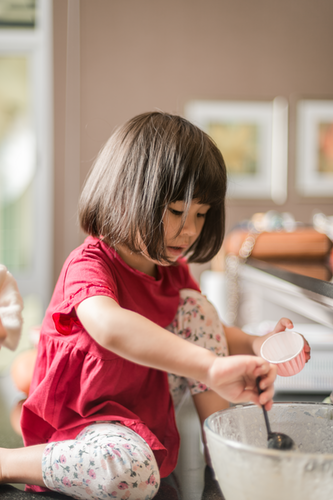 St. Brigid Irish Tot-chos
If your child loves tater tots and nachos, then this snack for her! Perfect as an appetizer, it layers potatoes — an Irish staple that represents the Irish saint St. Brigid. St. Brigid was the patroness of dairy maids, which is symbolized by the sour cream and cheese piled on to cooked tater tots. She is also connected to pigs as well, which is represented by the layer of bacon bits. Finish it off with guacamole and green onions to symbolize the Irish green!
St. Charles Borromeo, an Orlando Catholic school located in the Catholic Diocese of Orlando, is more than just a place to learn; it's a community. Our staff is committed to proclaiming the Gospel Message of Jesus Christ. We believe in teaching the whole child and want students to love learning, helping them grow into well-rounded, contributing members of society. Learn more about us by contacting us here.