As an Orlando Catholic School, one of St. Charles Borromeo's top priorities is our students' spiritual growth. We want our students to work hard, play hard, and pray hard—which means our faculty is invested in making sure our students are growing academically and spiritually. Naturally, parents often want to know how we incorporate faith into our classrooms. We'd like to take a moment to address the most common questions we're often asked regarding faith in the classroom.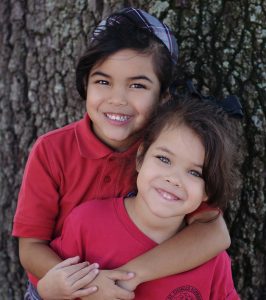 What is the focus of religion classes each year?
At St. Charles Borromeo, pre-K through fifth grade students are taught the fundamentals of faith. Students in sixth through eighth grade are lead through the Bible, diving deeper into the scripture each year. Our sixth graders start by studying the Old Testament. When they reach seventh grade, they'll begin studying the New Testament. By eighth grade, they are diving even deeper into the New Testament—and learning about what the Bible has to say about morality.
How do students put faith into action?
Our students don't just learn about God—they strive to be like Him through our retreats and volunteer work. Our National Junior Honors Society manages volunteer efforts for the local food bank, Brother's Keeper. Students are encouraged to help by bringing in food. We also work together for various fundraising opportunities. During Lent, our students partake in at-home activities to raise money that they can donate to a faithful cause. Last school year the entire school helped to build a chapel in the Dominican Republic.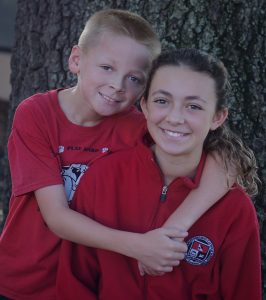 What role does faith play in a student's daily life at St. Charles?
Faith isn't something that only occurs while studying the Bible or on a scheduled volunteer day. Faith is something truly incorporated into our student's daily life. Everyone in our St. Charles community starts the day with Morning Prayer in the courtyard. Prayer is an important part of our faith—we even begin each class with a prayer.
Students are encouraged to study His word through religion class and retreats for sixth, seventh, and eighth-grade students. Our students also partake in a monthly rosary, as well as a monthly and weekly Mass alongside Morning Star Catholic School.
At St. Charles Borromeo, faith isn't an afterthought—He forms the foundation of our community. Through frequent prayer, volunteering, and Mass, our students are able to strengthen their own spirituality. If you're looking for an Orlando Catholic school that values your children's spiritual and academic growth, please visit us at St. Charles Borromeo. You can find out more about our values and community on our about us page.