By nature, people are drawn to movies because of their engaging stories, even though most of the mainstream, high-grossing films contain content that isn't child-appropriate. St. Charles Borromeo values creating a healthy environment for children to thrive, both academically and spiritually. And watching wholesome movies is one way to help children stay focused on faith. Here are a few tips for finding a child-friendly film.
Avoid Flipping Through Channels
We absorb a lot of unwanted information from TV, from inappropriate shows to dull commercials. By cutting out TV, you can immediately remove a plethora of media that isn't family-friendly. That doesn't mean you have to cut out movies entirely though. Instead, you'll have the ability to cultivate the type of entertainment that is wholesome for your children.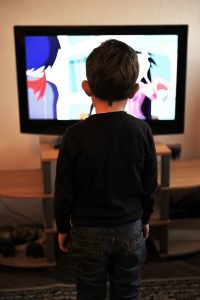 Check Movie Ratings
Rating systems aren't perfect, but they'll give you an initial clue as to how child-friendly the film is. Movies rated G and PG are generally safe for children—although it's always worth checking the fine print to see if there are additional mentions of content that may not be safe for your child (i.e., mild language or brief violence).
Find What Moral Lessons Are Present
Every story has a theme. Some movies, while not inherently about faith, may have a subtext that brings your child closer to following in God's footsteps. For example, themes surrounding family, friendship, and putting others before yourself are a great way to raising wholesome children. Plus, it only takes a few minutes to look online and see what underlying meanings are present in the film.
Visit a Catholic-Focused Review Site
Some movie sites, such as Decent Films, offer a glimpse of a film from a Catholic point of view. These reviews can paint a picture of the moral and spiritual value of a film, as well as whether the story is safe for young minds.
Use these tips to aid you in your search for a movie that the whole family can enjoy—and spend some time afterward dwelling on the movie's themes and how you can relate them to your everyday life. And, if you're looking for more environments where your child can grow spiritually, consider enrolling them at St. Charles Borromeo. We believe that students should work hard, play hard, and pray hard—whether it's in the classroom or at home. If you'd like to learn more about our curriculum, you can visit our about us page.
As a faith-filled community, St. Charles Borromeo Catholic School, an Orlando private school, is committed to proclaiming the Gospel Message of Jesus Christ. We are cultivating responsible, respectful, trustworthy individuals who are confident in their knowledge and compassionate in His service. If you want to learn more about private schools in Orlando, visit our blog page or contact us today!