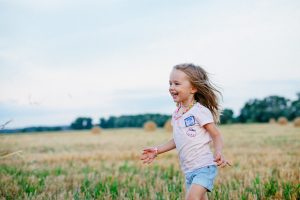 A parent's top priority is to teach children kindness and help them grow into wholesome adults. The staff at St. Charles Borromeo has the same vision, which is why we provide children with these stepping stones to follow in God's footsteps.
Be an Example
To raise kind children we must first examine our own behavior. We can tell them to play nice with others, but it's by watching how we treat people that they learn the true meaning. Remember that children look at us to learn how to maneuver social situations, and by setting a good example, they just might follow your lead.
Be Kind to Them
Children often have a very simple way of voicing what they do and do not want to do. This behavior is okay for most younger children, but as they grow older we can use it as a stepping stone to teach empathy. A lot can be accomplished by validating their feelings, talking through them, and then offering another point of view.
Reward Excess Kindness
We learn early in life that there's a level of kindness that's expected from everyone. We don't give accolades for cleaning dishes or paying compliments to friends. However, when a child goes above and beyond what's expected it should be rewarded, such as when they do extra chores or offer to donate their Christmas toys to charity.
Kindness is something that children can pick up from many places in their lives—from their parents, their friends, and even their school.
If you're currently looking to enroll your children in an Orlando Catholic school, consider visiting us at St. Charles Borromeo. Through attention to our students' educational and spiritual needs, we give them a strong foundation they need to grow into smart, compassionate adults who follow Him. If you want to learn more about our curriculum, you can find out more on our about us page.