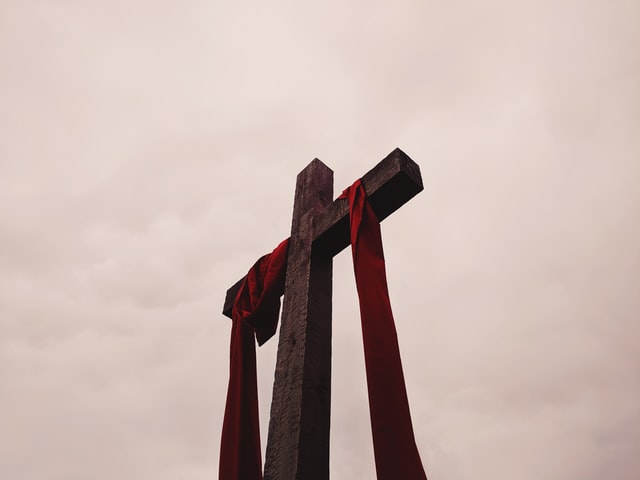 To mark the end of Lent, Christians celebrate Holy Week to commemorate the final days of Jesus' life and His resurrection. Each day has its own significance and is celebrated differently. Take time with your child to help him understand the meaning of each of these days. Here is a guide to Holy Week from an Orlando Catholic school:
Palm Sunday
The sixth and final Sunday in Lent is known as Palm Sunday. This commemorates Jesus's triumphant entry into Jerusalem. To celebrate, churchgoers wave palm branches like the crowds of the time. Showing humility and fulfilling a prophecy, Jesus rode in on a donkey. On this Sunday, crowds observing Passover in Jerusalem proclaimed Jesus the messianic king. In some churches, worshippers wear crosses made of palm fronds. Palm Sunday is also referred to as "Passion Sunday," because "passion" comes from a Latin word meaning "to suffer."
Holy Thursday
The first day of the shortest liturgical season, the Easter Triduum, is Holy Thursday. This day commemorates the last day before Jesus was arrested. To represent the Last Supper, churches celebrate the Last Supper Mass and the last Communion before Easter. Other events include the betrayal of Judas and Jesus praying in Gethsemane. Certain sects refer to this day as "Maundy Thursday," with "maundy" meaning "to give," "to entrust," or "to order." Aside from giving Communion, churches celebrate with the ceremonial washing of feet, just as Jesus washed the feet of his Apostles this night. After Mass, the tabernacle empties out, and the hosts move to another location for adoration. The church is truly empty during these days of remembrance leading up to the Easter Vigil. 
Good Friday
On this day of Holy Week, Christians do not celebrate but take time for reflection, honoring the ultimate sacrifice Jesus made. Good Friday commemorates the arrest, trial, crucifixion, suffering, death and burial of Jesus Christ. No one hosts a Mass celebration on this day anywhere in the world, rather a musicless, dimly lit gathering and sometimes a Communion service. There are a couple ways this day is observed. Eat church will have a Veneration of the Cross, where worshippers bow before or kiss a large cross. This is also a day of fasting and abstinence. Fasting means we eat smaller meals for breakfast and lunch with a normal sized dinner and not eating between meals. Abstinence means we avoid meat on this day. 
Easter Vigil and Easter
On Saturday, day 7 of Holy Week, Christians practice quiet meditation while remembering the faithful and honoring martyrs. Catholic churches host a candlelight vigil after sundown that begins outside the church with a fire and the blessing of the Easter Candle. All at once during Mass the lights in the Church will come on and we will sing Alleluia as Jesus has risen from the dead and conquered death! Then, all day Sunday, worshippers celebrate Jesus rising from the dead. The music, communion, and celebratory nature return. After church, families get together for brunch, Easter egg hunts, and dinner, traditionally serving lamb to mark the end of Lent. At our Orlando Catholic school, we believe Holy Week is important for children to observe and understand.
St. Charles Borromeo, an Orlando Catholic school located in the Catholic Diocese of Orlando, is more than just a place to learn; it's a community. Our staff is committed to proclaiming the Gospel Message of Jesus Christ. We believe in teaching the whole child and want students to love learning, helping them grow into well-rounded, contributing members of society. Learn more about us by contacting us here.