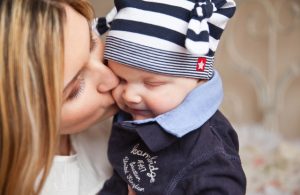 Calling all dads: Mother's Day is just around the corner! St. Charles Borromeo, a College Park private school, believes it's important to recognize mothers for all their love and hard work, but it can be challenging to decide just how to celebrate her. If you're not sure what to do this Mother's Day, we have a few ideas from moms on how they love to spend the holiday!
Schedule a DIY Day With Your Children
Want to gift something unique on Mother's Day? Consider setting aside some time with your children to create a secret, homemade gift. It could be anything from a handmade card, a decorated frame with a family picture, or a new ornament. The time and thoughtfulness put into the gift will make her smile, and the time you spend with the kids will give her some time to relax with a book, at the nail salon with friends, or by the pool!
Prepare a Home-Cooked Meal
Ready to plan a romantic night in? Ask your parents, a neighbor, or a babysitter to take care of the children for the evening. Light a few candles, prepare her favorite recipe, and put some old classics on the radio. She'll appreciate the thoughtfulness you put into choosing her favorite meal and the time you spent cooking it, and you'll both benefit from time where you don't have to worry about your children!
Be Creative With Flowers
Roses remain a beautiful classic, but why not get creative with this long-standing tradition? Check out bouquets and see what else is available. For example, a blend of flowers that make use of her favorite colors can put a surprising, enjoyable spin on this gift! Take this gift the extra mile and help your children decorate a plain white vase beforehand.
Start Her Day With a Bath
Mothers enjoy time with their family, but they need time to themselves as well! Help her start her day on the right note by drawing a warm bubble bath, turning on soothing music, and giving her time for much-needed rest and relaxation. While she relaxes, play with the children and prepare the DIY craft to give to her later that day.
We hope that you have a great Mother's Day this year! Just a little bit of effort to help mothers relax is highly appreciated, whether it's Mother's Day or not. And if you're currently helping Mom find a perfect College Park private school for the kids this upcoming school year, why not visit us at St. Charles Borromeo? We prioritize both faith and education to help give children a strong foundation for becoming responsible, respectable adults. You can find out more about our curriculum on our about us page.