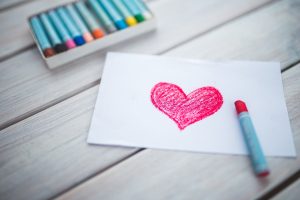 While parents show affection to their children year-round, Valentine's Day is a special time devoted to reminding our loved ones that we care. St. Charles Borromeo, an Orlando Catholic school, values the important relationship between parents and their children. If you're wondering how to show your children you care this Valentine's Day, here are a few options that can put smiles on their faces.
Be Spontaneous
It's easy to get into the habit of telling your children you love them before you tuck them into bed, but are they used to hearing it at other times of the day? Try reminding your children that you love them at a time that they might not expect, such as during dinner or when working together on household chores. A little bit of surprise affection can stand out in their minds.
Be Unique
Not everyone shows affection the same way. Don't despair if your children squirm over extra hugs on Valentine's Day—there are other options to show you care that are fun for the both of you. If your children enjoy telling jokes, spend some time listening and sharing a few of your own. If they enjoy arts and crafts, then dedicate the evening to working on a Valentine's Day project together. They'll appreciate the time you spend with them doing things that they enjoy.
Enjoy a Family Event
If you and your children don't feel like spending Valentine's Day indoors, consider looking into a family-friendly event in the community. This could be a great opportunity to spend time and deepen your bond with your children, as well as create some wonderful lifetime memories! For Valentine's Day, St. Charles Borromeo is hosting a Daddy-Daughter dance on February 11th. It will be an amazing time to dress up for a fun night to remember!
Every day spent with our children is special, so let's take some time this Valentine's Day to let them know how important they are. Whether you remind them that they're loved or take them out on a night they won't forget, your children will appreciate the time you spend caring for them. Also, if you want to make sure that they get the quality education they deserve at an Orlando Catholic School, please visit us at St. Charles Borromeo. We value our students and their futures, and we are dedicated to giving them an education that targets both their educational and spiritual needs. We hope you and your children have a great Valentine's Day!