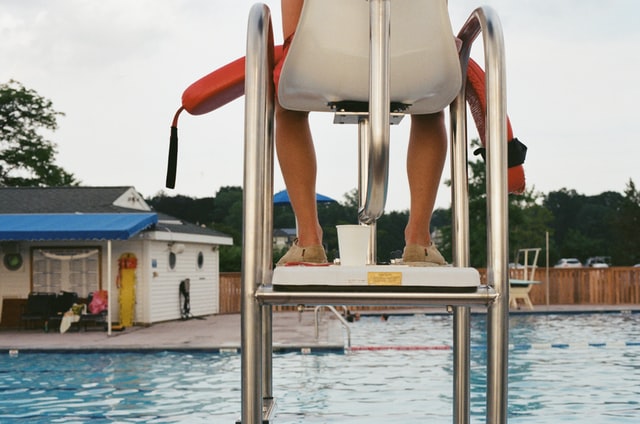 When the weather heats up, it's natural for children to want to take a dip in the water to cool off. While most adults can easily find their way through bodies of water, children need a little extra help. Drowning is a serious concern, especially when children find their way into water without supervision. Here are our recommendations for keeping your child safe around water this summer.
Pay Attention
In a perfect world, every pool and beach would have attentive lifeguards on duty at all times. However, this simply isn't the case. Whenever your child gets in the water, whether it's an inflatable pool or an ocean, stay vigilant. Make sure you know your child's location and pay attention to how they're handling the water. If you have a pool in your home and can't find your child, check the pool first. Paying attention to your child's swimming habits could save their life.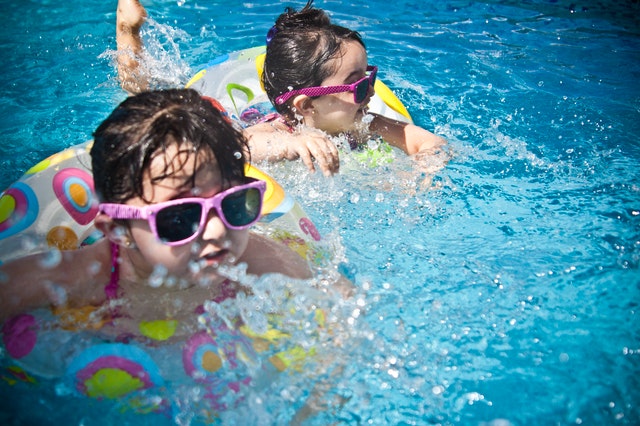 No Swimming Alone
When you're busy and your child wants to go swimming, you may be tempted to let them go alone. However, anything from cramps to overconfidence in swimming ability can create a dangerous situation. See if they can find a buddy to go to the pool with if you're not able to go. While a friend or sibling may not be as strong as an adult, they can at least call for help. Tell your child and their buddy who to call in the case of an emergency.
Swim Lessons
One way to help your child stay safe is by teaching them how to swim. By taking swimming lessons, your child learns how to stay afloat and hold their own in the water. Swim instructors make sure your child swims with proper form and technique. Lessons alone will not keep your child safe from harm, but they can help your child confidently navigate the waters under normal circumstances. No child is too young to learn to start swimming; even infants can take water exposure classes and get familiar with bodies of water.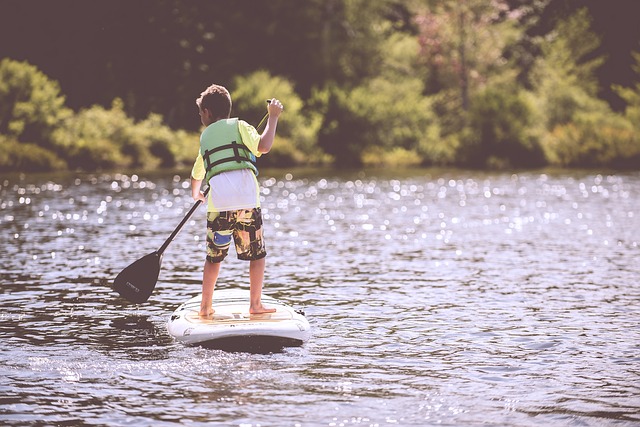 Life Jackets
When your child is just learning how to swim or going on an outdoor adventure near the water, wearing a life jacket can quite literally save their life. These are especially important when riding on boats or going near large bodies of water where it's not always easy to keep track of your child. Children are naturally curious, which can get them into trouble. Life jackets aren't a substitute for watching your child; they are an added layer of protection. Floaties can help children who are just learning to swim but are not replacements for life jackets.
Know What to Do in an Emergency
Telling your child what to do in an emergency can help keep them safe. However, it's equally important that you know what to do if something goes wrong. Here's what you should do in the event of an emergency:
Alert the lifeguard if one is available to help.

If no lifeguard is present, remove the person from the water if you can do so without putting yourself in harm's way.

Ask someone to call emergency services. If you're alone, provide 2 minutes of care, then call. 

Use rescue breathing, CPR and an AED if available.

Signs a swimmer needs help: 

They're not moving forward in the water.

They're vertical in the water and can't move.

They're motionless and face down in the water.
During summer break, children in Florida naturally gravitate toward the water. It's important to keep them safe when they do. At St. Charles Borromeo, teachers work hard to guide students toward academic and spiritual growth. Our Orlando private school located in the Catholic Diocese of Orlando is more than just a place to learn; it's a community. Our staff is committed to proclaiming the Gospel Message of Jesus Christ. We believe in teaching the whole child and want students to love learning, helping them grow into well-rounded, contributing members of society. Learn more about us by contacting us here.