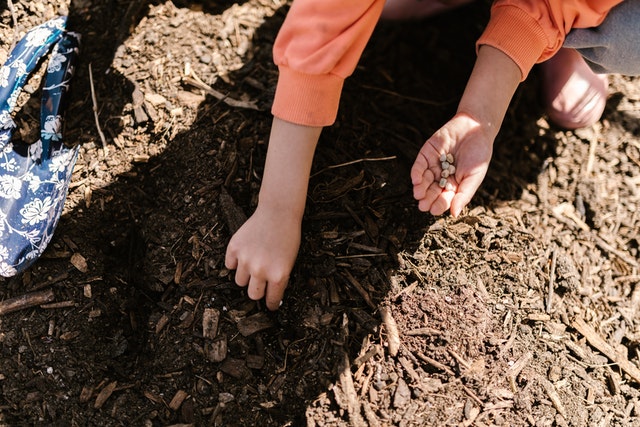 Learning over the summer can sometimes be the last thing on your mind when you're busy trying to find ways to entertain your child. Keeping their minds active sets them up for success when they return to school in the fall. Try out one of these activities when you're stuck on what to do with your child to continue their education this summer. 
Gardening
Gardening requires planning and patience from both you and your child. This activity can teach your child about natural science and how to care for things. When gathering the materials, you can explain the process of how plants grow. You can sit down with them and let them watch videos about how plants grow and the purpose of caring for them. Gardening requires children to have patience and the ability to nurture and care for something other than themselves. 
Science Experiments
Doing at-home science experiments is a great way to incorporate science and fun over the summer. Children will be excited to do an experiment at home in their own space. Trying experiments like a volcano, slime, and a milk color wheel can be both fun and educational. These experiments teach children about science outside of a classroom setting. For examples and instructions for science experiments that are safe and fun to do with your kids, click here.

Scrapbooking and Journaling
Scrapbooking and journaling make writing fun and easy for kids. Scrapbooking gives them the opportunity to create their own collection of memories in one place. Encourage them to collect things they see in their everyday lives, and give them a way to take photos. Ask them to journal with each item that they place in the scrapbook, as a way to remember that moment and how they felt. This will make writing easier for them and help develop their writing skills 
Math Based Games
Playing games that require numbers and computation can be a seamless way to incorporate learning into summer fun. Games like UNO and Monopoly require math in a subtle way. Qwirkle is a sequence game in which the goal is to match shapes and tiles together. Card games can be math-based as well; try playing pyramid solitaire, go fish, or a game of 21 to incorporate math in a game format. 
Make Reading Fun
Creating a reading competition for your children can be a fun way to get them to read over the summer. Set up an incentive like a pizza party or sleepover with friends to inspire children to complete a certain amount of reading. This will bring out their competitive sides while encouraging them to read for fun. You can do a themed reading series like Harry Potter or The Hunger Games. At the end of their reading, you can have a movie night and watch the correlating movie. Another way to make reading fun is to create a dedicated space for them to read. This will allow them to have an area they can go to separate from their play areas and get them into the mindset to read. 
Continuing education over the summer is important for keeping children's minds active. That's why our Orlando private school, located in the Catholic Diocese of Orlando, encourages parents to provide children with activities to help stimulate them over the summer. Our staff is committed to proclaiming the Gospel Message of Jesus Christ. We believe in teaching the whole child and want students to love learning, helping them grow into well-rounded, contributing members of society. Learn more about us by contacting us here.