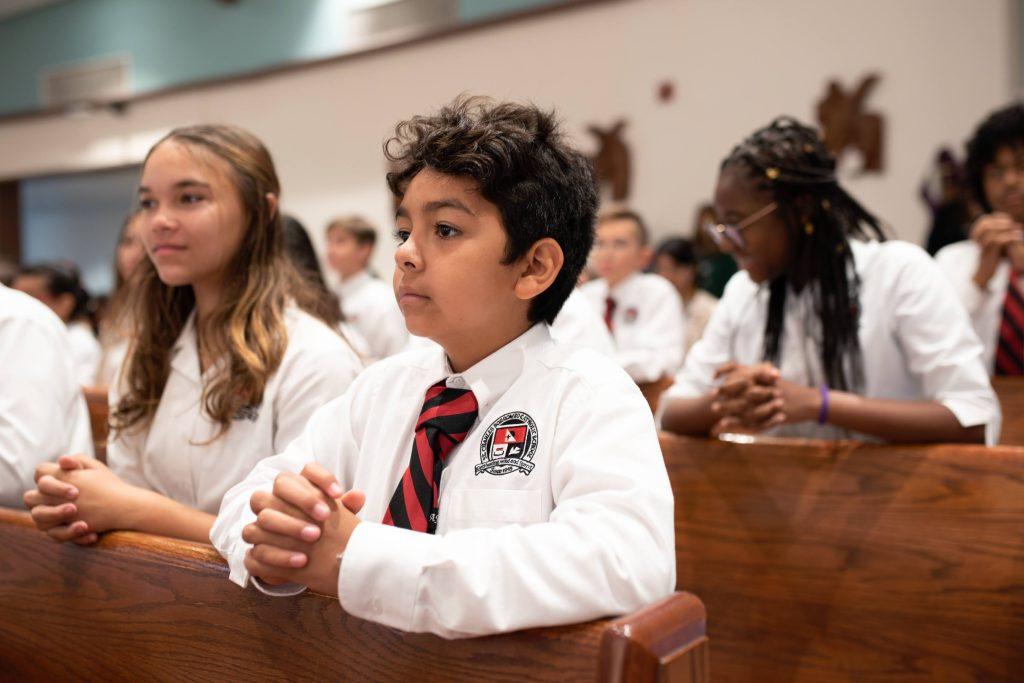 Faith-based traditions inform Catholic education. Even as these schools grow and adapt to modern times, there's something to be said about how Catholic schools stick to their roots. As a parent of a Catholic school student, you may wonder how to balance the academic and Catholic aspects of your child's learning experience. Here are a few ways you can help your child embrace the Catholic traditions they learn at school. 
Get Involved on Campus
Parental involvement is key to making the most of your child's Catholic education. Find ways that you can be involved on campus, whether it's volunteering after work or participating in worship events on campus. There's plenty of opportunity for parents to be involved, and they're always welcome on Catholic school campuses.
Lean into Catholic Identity
As your child grows older, they may start feeling different from others their age and become insecure. Help your child embrace their differences and find common ground among their peers. Your child's Catholic identity is informed by days and nights immersed in faith building activities. While this can set them apart from friends and family members, being different can be a good thing. It also doesn't mean they can't form meaningful relationships with others outside of school.
Encourage Truth Seeking
Part of embracing Catholic identity is seeking spiritual truth through study. This means listening to all sides of any given issue, listening intently and engaging in thoughtful discussions. In the Catholic faith, this is known as understanding Veritas. Teachers at Catholic schools help students seek the truth by incorporating these discussions into their daily lessons. This allows students to gain a deeper understanding of each subject.
Embrace Whole Person Education
Catholic education is about teaching the whole person. By attending a Catholic school, children have the opportunity to learn about subjects from an academic and spiritual perspective. They're also encouraged to live fully and intentionally in their faith. Students, faculty and staff all participate in Catholic traditions at school, helping inform each other's Catholic identity. With this combination of educational techniques, students become confident and compassionate, feeling a sense of responsibility to make the world a better place.
Our Orlando private school located in the Diocese of Orlando is more than a place to learn; it's a diverse community. Our staff is committed to proclaiming the Gospel Message of Jesus Christ. We believe in teaching the whole child and want students to love learning, helping them grow into well-rounded, contributing members of society. Learn more about us by contacting us here.