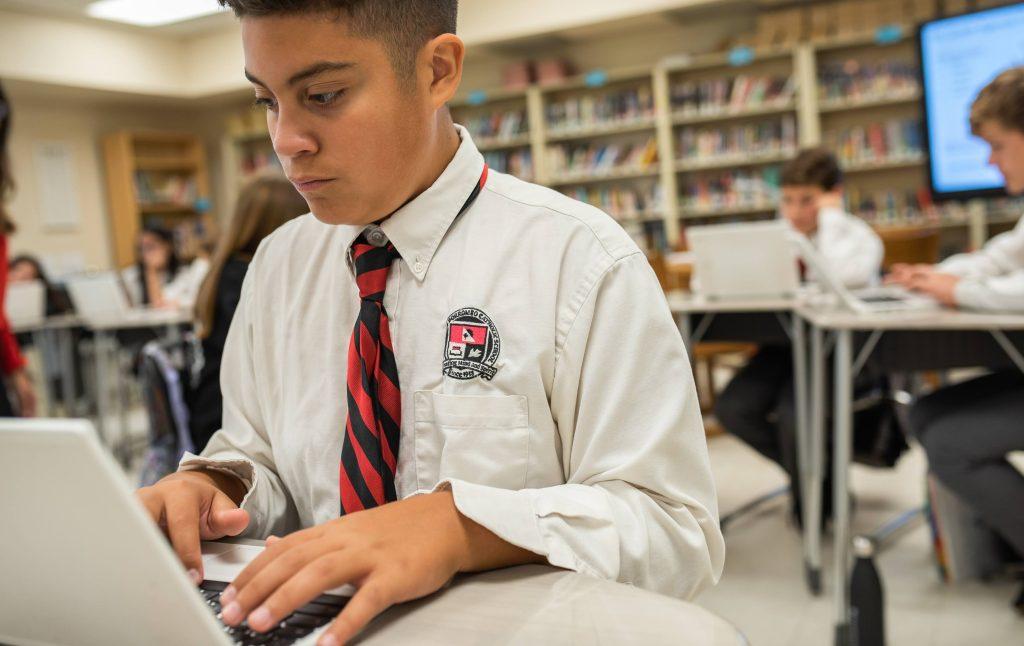 As the school year ramps up, your child brings home more and more homework. In past years, they've had a handle on it, but this year, they need a little help. As your child advances in grades, the work becomes more challenging. If you ask your child about their homework, and they complain, hesitate or avoid the question altogether, it may be time to jump in and help. Here are a few steps you can take to help your child get back on track. 
Set Up a Dedicated Area
Nothing gets you in the right headspace to accomplish a task like having a physical location dedicated to it. Setting up a dedicated homework and study area in your home can help your child get focused. Let them pick a spot and add in their own elements so they feel ownership of the space. Make sure the area is free of distractions, and encourage your child to keep the area clean and comfortable.
Schedule Regular Study Time
Children thrive on routines. Before scheduling study time, see when your child naturally sits down to do homework. For some, it's best to dive right into it upon getting home. For others, it's easier to focus after dinner as they're winding down for the day. Find a time that works, and keep it consistent. If it helps, set alarms leading into and out of the dedicated study time.
Let Them Try it First
The worst thing you can do for your child while they're learning is doing the work for them. Even if your child doesn't want to try to do the work because they feel it's too difficult, they need to try it on their own. You can review the material with them if there's a gap in their understanding, but leave it to your child to do the work. This will make it that much more effective when you help them correct it.
Check Their Work
You may think it's enough when your child says, "I'm done!" However, it's always a good idea to check. It's easy to accidentally skip over a question or forget to show your work. You can also review their work for mistakes, taking an opportunity to discuss the homework and help out where needed. If you're noticing the same mistakes no matter how much you try to help, it might be time to find assistance.
Find a Tutor if Needed
You want to be your child's biggest advocate with their schoolwork. However, there are times when they need extra help. They may need a deeper understanding of the material, or they may need to hear it from someone other than a parent or teacher. Sometimes, it's easier for children to work with a tutor closer to their age who can make the subject more relatable. There's nothing wrong with admitting your child needs help and finding the resources they need to succeed.
Homework can fall to the wayside for many reasons, from daily distractions to difficulty understanding the material. Fortunately, there are many ways parents can help. We always encourage parents to be involved in their child's education.
Our Orlando private school located in the Diocese of Orlando is more than a place to learn; it's a diverse community. Our staff is committed to proclaiming the Gospel Message of Jesus Christ. We believe in teaching the whole child and want students to love learning, helping them grow into well-rounded, contributing members of society. Learn more about us by contacting us here.