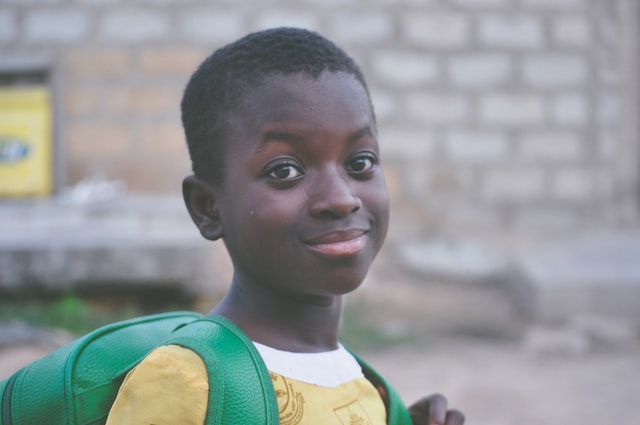 Preparation for the start of a new school year can be stressful and anxiety-inducing for children and parents alike. Parents who lay the groundwork for the return to school throughout the summer break are less likely to face the drama that returning to school can bring.  Whether they're a kindergartner going to school for the first time or an 8th grader with a few years under their belt, here are a few tried and true suggestions for helping your child transition easily to school life after summer break.
Ask questions of your child
Sit down with your child and ask them what their take is on school life. What are their expectations? What are they looking forward to? What are they concerned about? These topics can easily overlap into what they think their teacher will be asking of them, what they will be learning, establishing friendships, bullying, and how to handle whatever comes their way. There are some terrific books available for students of all ages that can help ease back to school concerns.
Set Back-to-School Schedules
Children like routines. Establishing routine is essential to successful transition back to school. Bedtime routines should be customized to your child's personality. If they are typically sluggish in the morning, make sure they are laying out their uniforms before bedtime. Help them organize backpacks, socks and shoes, and lunches if appropriate. That will ease the stress of the morning and help to get everyone out the door on time. 
Enforce limits on screen time, turning off screens at least an hour before the bedtime routine begins. When your child returns from school, give them a chance to wind down and re-enter family life. Let them share their day with you as best they can, when they are ready to. In a perfect world the routine wouldn't change during the summer, but it's really hard to stick to some routines during summer break.
Communicate
Communicate with your child's teachers. If you notice atypical behavior at home, reach out to her teacher to see if something may be going on in the classroom. The reverse is also important. If something is going on at home that might affect behavior at school, let the teacher know so that she is equipped to provide assistance. Parental involvement and support is key to a child's success from kindergarten through the high school years. 
Summertime Fun 
When possible, schedule a get together with friends from the previous school year, or with friends who will be starting school for the first time. This builds a sense of fellowship and helps maintain connections when the children are not seeing one another on a daily basis. For younger students, it helps them to have a friendly face that they can identify on the first day of school.
Be Positive About School
Children learn best when they are happy and secure. If you talk up how wonderful it will be to start, or return, to school your child will pick up on your enthusiasm. This is especially true with younger students who will need support throughout the transition. Visits to the campus, meet the teacher day, are all important to establish a sense of security for your child.
When your child is prepared, going back to school can be a fun and exciting time! Our Orlando private school, located in the Catholic Diocese of Orlando, encourages parents to provide children with activities to help stimulate them over the summer. Our staff is committed to proclaiming the Gospel Message of Jesus Christ. We believe in teaching the whole child and want students to love learning, helping them grow into well-rounded, contributing members of society. Learn more about us by contacting us here.