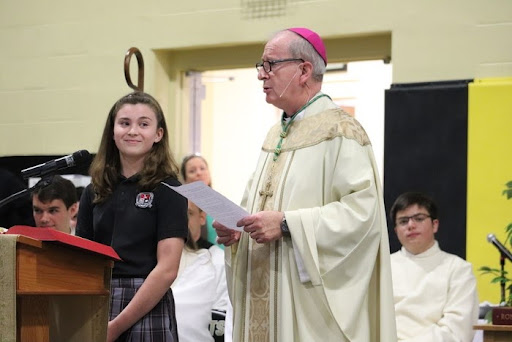 Once a year, everyone in the St. Charles Borromeo community gets together to celebrate all things Catholic school during Catholic Schools Week. During this nationwide event, students, teachers and families participate in school spirit activities, Mass celebrations, open houses and more. We welcome members of the community to join in and see what Catholic education is all about. It's a great learning experience and a fun time. Here's what you can expect from this year's festivities. 
A Week of Activities
St. Charles Borromeo is lucky to share a campus with Bishop Moore, a high school in the Diocese of Orlando. The two schools celebrate Mass together during Catholic Schools Week. Our school also participates in student-led prayer sessions, school spirit rallies and an annual picnic in the courtyard. These are just a few of the activities students can participate in during this week-long event. 

Quality Family Time
Families who are interested in Catholic education can attend open house sessions to learn about why our school is a perfect fit for their children. Current families can also come to campus to join in on the events we have planned. In 2021, we were unable to invite families to campus due to the pandemic, so we're excited to welcome families and the community back in 2022!

What We're Celebrating
While Catholic Schools Week is a fun time and a nice break from the typical day-to-day, what we're really celebrating is the value of Catholic education. Students who attend Catholic school achieve higher than their peers academically and develop a deeper understanding of the material because faith is intertwined with their lessons. Our school also emphasizes the importance of community involvement for parents and students alike. We don't just give to our students; we encourage our students and their families to give back. 
Catholic Schools Week is the perfect opportunity for us to come together as a community and celebrate all things Catholic school. Our Orlando Catholic school located in the Catholic Diocese of Orlando is more than a place to learn; it's a community. Our staff is committed to proclaiming the Gospel Message of Jesus Christ. We believe in teaching the whole child and want students to love learning, helping them grow into well-rounded, contributing members of society. Learn more about us by contacting us here.