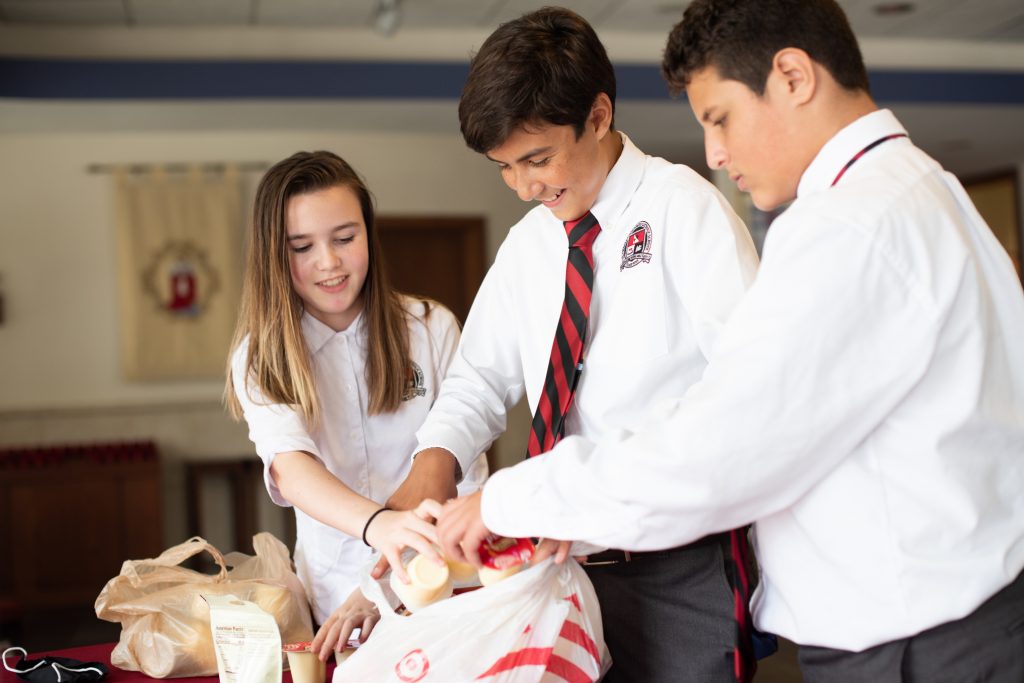 Even if your child was a social butterfly before the pandemic, they might struggle to go back to full classrooms and events without social distancing. They could also be starting to make up for lost time with friends and family. These sudden changes can be overwhelming.  Here are some ways you can help your child deal with them.
Have an Honest Conversation
Your child might be nervous about facing large crowds, even if they're excited about things going back to normal. They may feel brave until the moment they see the full classroom or notice how cramped a gym locker room can feel. This is a great opportunity to open up a dialogue with your child. If you're also nervous about reentering crowded situations, talk through it. Maybe you can navigate it together. On the other hand, if you're not nervous, be understanding with your child, and try to pass on some of that bravery.

Prepare Your Child
Learn as much as you can about the policies at your child's school, especially ones that will change in the upcoming school year. Will masks be required? Will the school still provide virtual options for vulnerable children? Tell your child everything you know to help prepare them for what's ahead. Your child may have trouble understanding how things that were considered dangerous earlier this year are safe now. Walk them through it as much as you can, and try to answer all their questions.
Ease Into It
Help your child ease in by starting with small crowds. Find events that they'll be excited to attend. If your child has trouble engaging with others after a year of online interactions, wait until you're alone, then talk about it. Don't embarrass them in front of their friends and family; you can't bully your kid into bravery. They dealt with a lot of change over the past year, so it makes sense that they would forget about social graces. 

Get Back into a Routine
If you've been working from home for a while and are finally reentering the office, there are a few things that might feel new again: commuting, planning meals, or spending the day in the office. The same goes for your child. To get your child used to getting ready for school and doing after school activities, establish daily routines at home. Make sure your child wakes up early and doesn't stay up too late. Plan meals on a schedule that works for the whole family. When your child gets back into a flow, encourage them to try new activities so they have something fun to look forward to.
Children may need help adjusting to the changing world around them, and parents are in a great position to help. Our Orlando private school located in the Catholic Diocese of Orlando is more than a place to learn; it's a community. Our staff is committed to proclaiming the Gospel Message of Jesus Christ. We believe in teaching the whole child and want students to love learning, helping them grow into well-rounded, contributing members of society. Learn more about us by contacting us here.