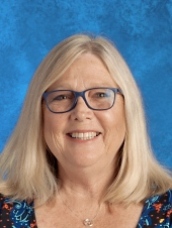 Kindergarten teacher Margaret Borello loves being a part of the family at St. Charles Borromeo! Get to know her and how she brings her passion and experience to our institution.
Where did you grow up?
I was born in Pittsburgh, PA. At the age of 10, my family relocated to Fort Lauderdale. I remained in South Florida until three years ago when we moved to Lake Mary.
From what school did you graduate? What was your major?
I received my Bachelors of Arts Degree from Stetson University. I was a music major at first but then changed to Elementary Education. Years later, I received my Master's degree from Barry University in Educational Leadership!
What do you like to do for fun?
I am a lucky mother of three wonderful daughters and a blessed grandmother of three incredible grandsons! My youngest daughter [just gave] me my first granddaughter, and my eldest blessed me with another grandson for Thanksgiving. My favorite thing to do is to be with these babies.
Do you have a favorite book?
My favorite book to read when I was young was The Lion, the Witch and the Wardrobe by C.S. Lewis. I enjoy the Harry Potter series and one of my favorite books is The Five People You Meet in Heaven by Mitch Albom.
What did you want to be when you were little?
I've always wanted to be a teacher. For a brief time, I had dreams of being a pop singer, but I always knew I would teach in some way! I've been teaching for 30 years, and I've taught everything from pre-kindergarten to fifth grade (excluding fourth). I've had the pleasure of training and working with teachers through Nova Southeastern University as an Early Childhood Training Facilitator, and I've also substituted for high school.
Who was your favorite teacher growing up?
I think my favorite teacher was Mr. Hudson in the fifth grade. He made math so much fun that the "light bulb" finally went off and I got it! However, my inspiration was my music teacher in middle school, Mr. Mel Arnold. He was an incredible musician and loved sharing his gift with his students. In his spare time, he taught music therapy to special needs students. He gave me my first flute — it was his when he began playing.
What's your favorite thing about teaching kindergarten?
I love to teach kindergarten because of the excitement the children bring to school. They can't wait to learn, and you can literally see when they understand something for the first time. I try to engage my students with activity, music, and movement. I want my students to not only learn the curriculum but most importantly gain a love for learning. If they love it, there is no stopping them!
What is the most rewarding thing about your job?
The most rewarding part of my job is seeing the joy in my students' faces when they've mastered a concept for the first time, or written their first story, or even when they have met a new friend.
What do you hope your students take away from being in your classroom?
I hope my students leave my classroom with a love of learning, a yearning for more, and a kinder heart!
As a College Park private school, our staff is committed to proclaiming the Gospel Message of Jesus Christ. We believe in teaching the whole child and want students to love learning, helping them grow into well-rounded, contributing members of society. Learn more about us by contacting us here.