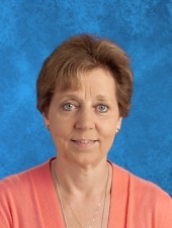 Lillie Gelfand's whole life was in Florida. But when her husband was transferred up north, she moved to Connecticut. He thrived in the icy winters and she loved watching him thrive, even though she preferred the warm.
"It was heaven for him, freezing for me!" said Gelfand. "He was also a trumpet player — an amazing trumpet player, a performance trumpet player. He graduated from Julliard. My husband was only 45 years old; he was so young, he passed away unexpectedly. It was a shock. I came back [to Florida] alone and started over by myself, trying to grasp what was happening in my life."
Upon returning to Florida, Gelfand first went to Palm Beach County, where there was the comfort of friendly faces and familiar places. But it was challenging to return to a place where she'd spent so much time with her husband, and she was ready to start over. However, she still loved Palm Beach County and her memories of growing up surrounded by music. She discovered her passion at age 10 when she learned to play the trumpet. This led her to join the band at Fort Lauderdale High School later on, and during her senior year, her band director had two different guests come to class.
The first was a composer from a university in Tennessee. They were playing his music, and one of his pieces had two difficult trumpet solos — and Gelfand got to play both. "He was the first person who ever said to me, 'You should go to college and major in music.' It had never entered my mind to do that, ever," said Gelfand.
The second guest, the orchestra director from Brown Community College, said something similar: "'I want you in my orchestra. I want you to come major in music." Thus, Brown Community College became the place where Gelfand began her musical education, before going on to graduate from Florida Atlantic University.
Gelfand spent the early years of her teaching career in Palm Beach County. After moving back from Connecticut, she interviewed at St. Charles Borromeo, but decided to return home to Palm Beach, where she started two part-time jobs that she loved. But when spring break of 2014 came around, Gelfand came to Orlando for her daughter's wedding — and she got a phone call.
"I was still up here because I was watching her dog, and it was my spring break. I answered the phone because it was an Orlando area code. It was the same principal who had tried to hire me previously, and she asked if I would reconsider taking the job; she asked when I could come to Orlando. I went over that same day and talked to her," said Gelfand. "I wanted a fresh start, my daughter was here, and I was getting offered this job a second time. I was thinking, 'There must be a reason. God must want me to be at this school for some reason. I'm going to take this job.'"
In the five years since Gelfand accepted the position, she's loved watching the music program flourish. Just this year, the band has grown from seven students to 38, and the chorus from 15 to 35. She's enjoyed singing fun, silly songs with three-year-olds; she's watched 8th graders create impressive TV jingles; she's taught students everything from musical composition to famous composers to how music affects our daily lives.
"I see kids who have never, ever read music or picked up an instrument, and have no idea what's happening — get it. It's the joy of what I do," said Gelfand. "I absolutely love being able to watch my students grow and see what they accomplish. That's the reason I love working at a PreK-8 school. I always tell them, my goal isn't to make music teachers out of you! My goal is to share my passion for music with you; my knowledge. And to give you the opportunity to do something you never thought could do, which is to play music or perform onstage. I've had parents tell me how they can tell I love what I do, and that's what I want. I hope my students get that I do what I do because I love it, and I want to share that with them."
As a private school in Orlando, our staff is committed to proclaiming the Gospel Message of Jesus Christ. We believe in teaching the whole child and want students to love learning, helping them grow into well-rounded, contributing members of society. Learn more about us by contacting us here.