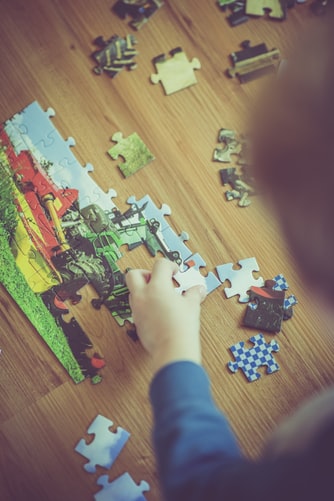 January 29th is National Puzzle Day! St. Charles Borromeo, an Orlando Catholic school, encourages your family to celebrate because puzzles can help with your child's development. Doing puzzles assists in keeping the brain sharp, improves memory, and helps prevent Alzheimer's and dementia.
Developing Skills
When your child is alone playing with a puzzle, he is building basic skills, such as physical, emotional, and cognitive. Jigsaw puzzles are an especially  great way to boost STEM skills like abstract thinking, spatial and math skills, logical reasoning, and problem-solving. Physical skills are developed just from holding the pieces and placing them where they fit. Puzzles promote emotional intelligence by simply teaching your child to learn patience and when they are awarded once they have completed it. Cognitive skills develop as he learns how to solve the problems associated with the puzzle. The three basic components are the building blocks to developing a well-rounded human being.
Hand-eye coordination

Gross motor skills

Fine motor skills
Shape recognition

Memory

Problem-solving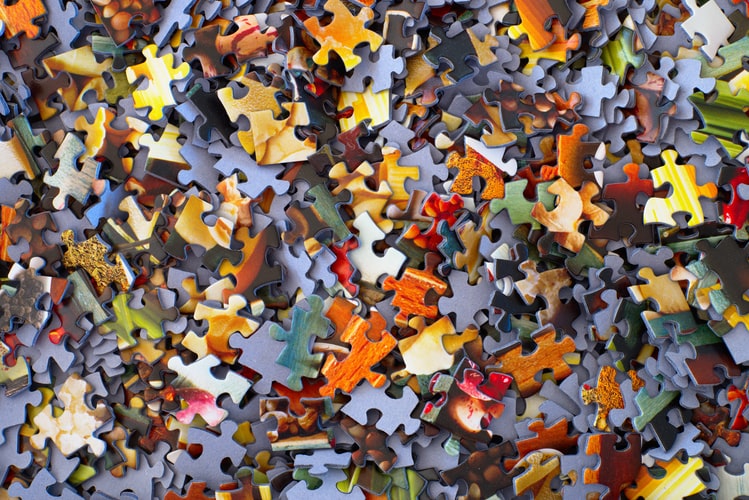 Best Puzzles
There are so many puzzles out there that will help your child build his logic, math, and reasoning skills. Here are some brain-twisting  favorites that your child will also love. 
Janod Body Magnetic Puzzle

: With this puzzle, your child will learn and understand the human body. The body cards come in nine languages to promote language development.
Thinking Putty Puzzle

: A great STEM toy for your child, this game encourages critical thinking. Connect the same colored dots by creating same colored paths of the putty without crossing different colors.
Ravensburger Beautiful Ocean

: With more than one million puzzles sold, this is one of the bestselling puzzle brands worldwide. Encouraging creativity and concentration, this 100-piece jigsaw puzzle will teach your child to love ocean creatures. 
iPlay, iLearn Wooden Solar System

: For the space-loving child, this wooden solar system jigsaw puzzle will inspire your child to be an astronaut! With 48 thick pieces and a helpful, optional diagram, it's easier for younger children to put together. Plus, your child will get a basic lesson in geography, as this interactive world map educates about animals, continents, and oceans! 
St. Charles Borromeo, an Orlando Catholic school, is more than just a place to learn; it's a community. Our staff is committed to proclaiming the Gospel Message of Jesus Christ. We believe in teaching the whole child and want students to love learning, helping them grow into well-rounded, contributing members of society. Learn more about us by contacting us here.