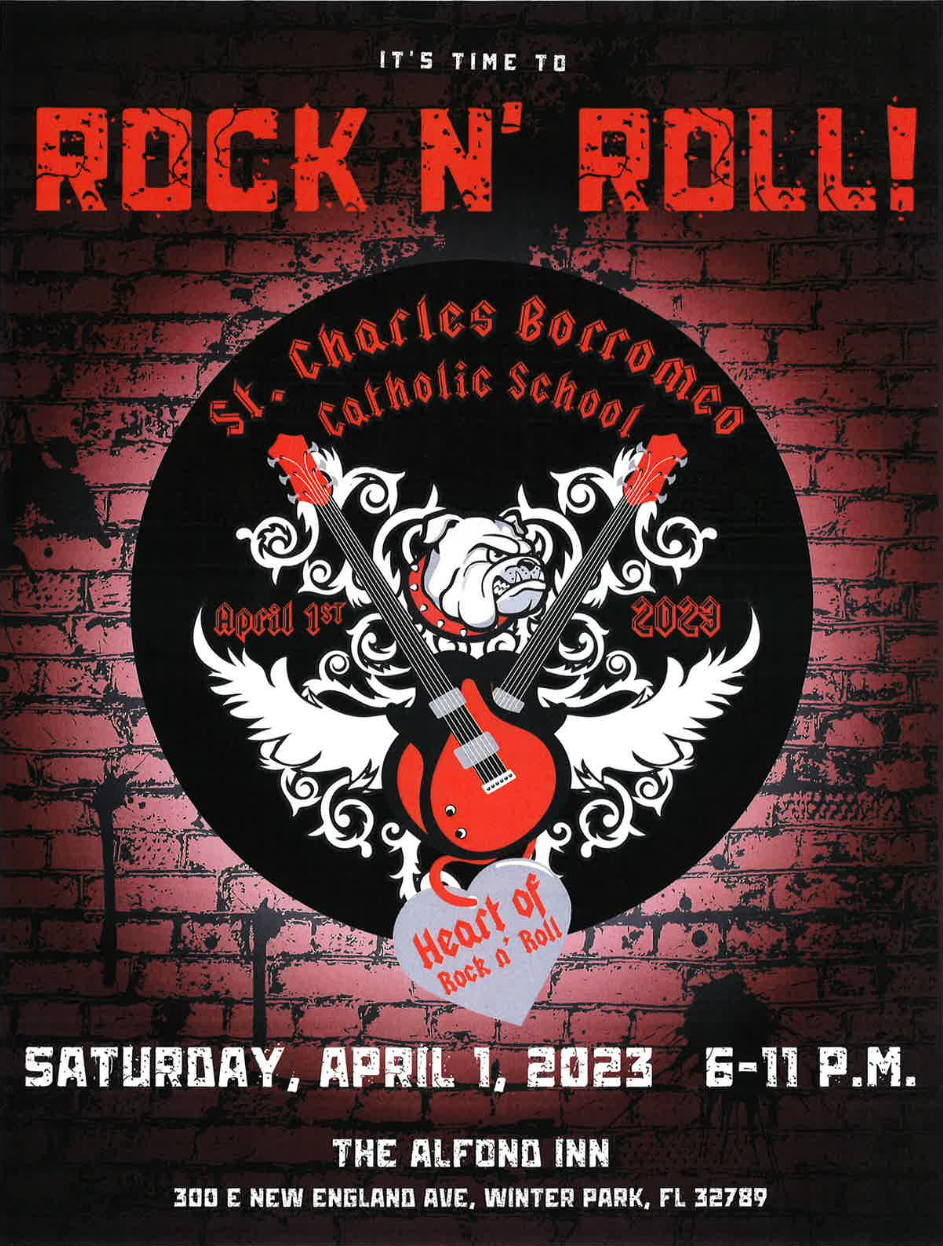 Heart of Rock n' Roll
April 1, 2023
6:00 pm – 11:00 pm
Tickets $85
Purchase Tickets & Register Below!
For more information Call the School Office (407) 293-7691
Parking:
Valet parking is $7.00 per vehicle for the event and $22.00 per vehicle for overnight guests.
2023 Gala Hotel Accommodations
Reservations for over-night accommodations at The Alfond Inn can be made at the reduced rate of $269 per classic guest room for the evening of April 1, 2023. Individual reservations must be received by March 1, 2023 to ensure guest room availability.
Reservations:
Individual reservations must be made online at www.thealfondinn.com or by calling 407-998-8090, and are guaranteed by a credit card. Guests will need to provide a group code CHARLES23 when securing their reservation. Check-in/Check-out times: Guest check-in time is 4:00 pm and check-out time is 11:00 am.
Register Below
Before you pay, we need your details! Fill out the form below. Once you submit the form you will be directed to a page that will require you to click a button that will direct you to PayPal to securely gather your payment information.